Looking for the best Scottsdale Preschool?
LIFE Preschool Students in Scottsdale benefit from a multi-age classroom and endless opportunities to learn leadership skills and character development in addition to a strong academic foundation that prepares them for kindergarten and beyond.
Our project-based curriculum integrates literacy, numeracy, social-emotional development, art, music, gardening, character development and leadership skills to nurture and cultivate the whole child. This also allows our preschoolers to internalize skills through real-world experiences rather than theory that doesn't stick.
We incorporate multiple intelligences and sensory learning into each day, spending lots of time outside for fresh air and grounding in nature. Through working in the garden, daily exercise, mindfulness, and plant-based, whole foods nutrition, we make sure that we're building strength of body, mind, and soul.
In the LIFE Early Learning Center, we lovingly serve children ages 6 weeks – 4 years old with our Infant, Toddler, and Preschool programs.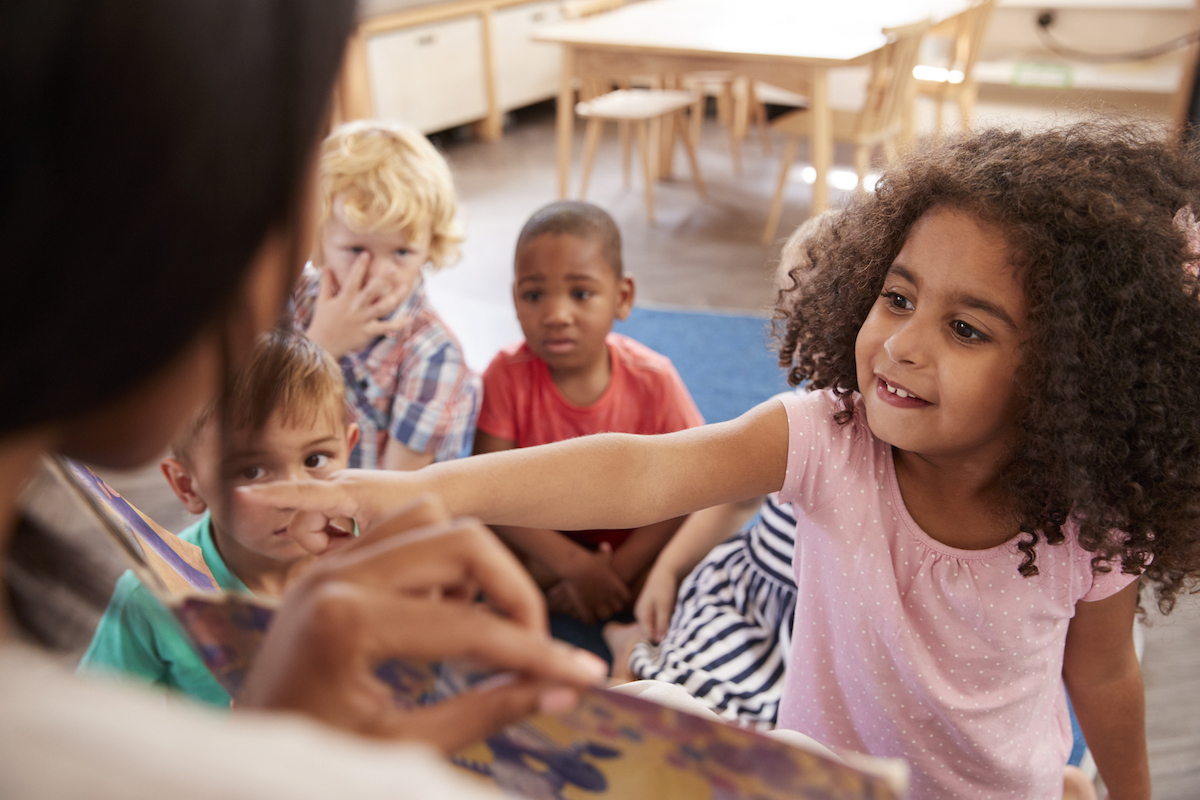 The Founder's Message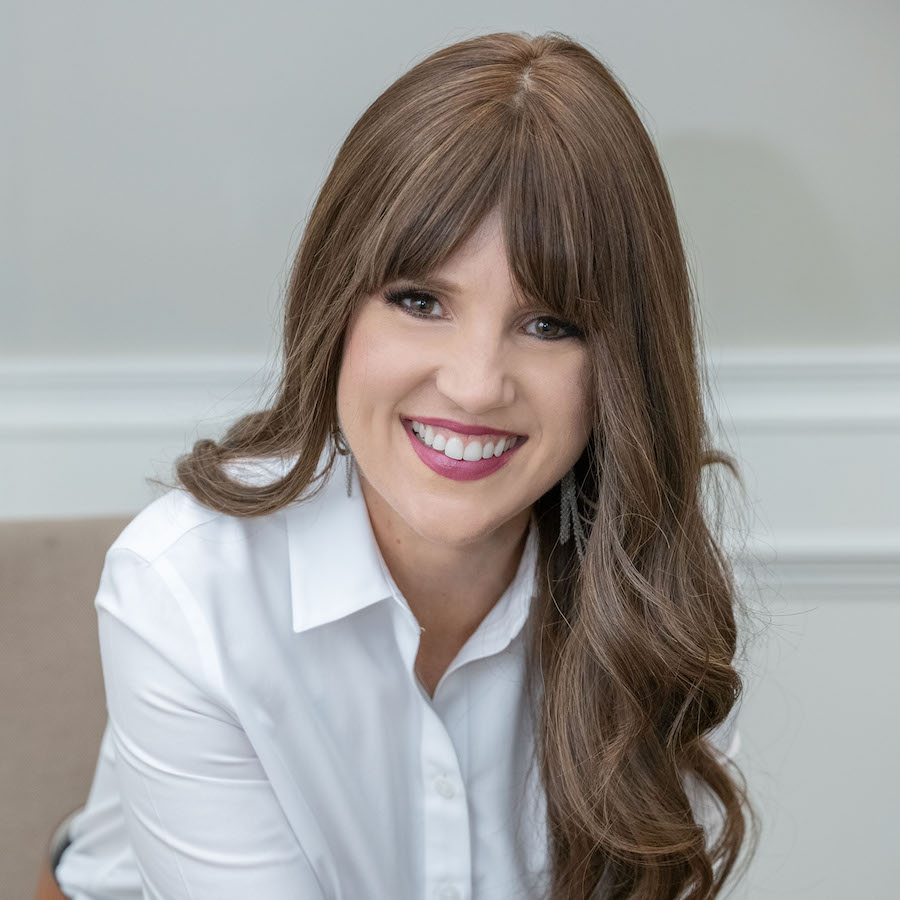 Co-Founder and CEO
Chaya Ben-Shabat
Thank you for taking the time to learn more about the LIFE School of Leadership Arts Early Learning Center. Each day at our school is a wonderland of learning, and we would be honored to welcome your child to our school family.
LIFE ELC welcomes students regardless of race, gender, national and ethnic origin, and is non-discriminatory in all our policies. We lovingly accept children between the ages of 6 weeks and 4 years old.
We base admission decisions on many factors, and we will be happy to discuss this with you to determine if our school is the best fit for your family.
Please contact us regarding availability for your child, and to schedule your personal tour of our school. We will gladly answer your questions and provide additional information about our educational programs.
We're excited to grow together!
Chaya Ben-Shabat
Co-Founder and CEO, LIFE School of Leadership Arts Early Learning Center
What makes us different?
Continuity of Care
Our experienced EduCare Team will guide your child―and even travel the journey with them―from infancy to kindergarten. This continuity of care encourages our young children to develop the relationships critical for emotional development.
Project-Based Learning
PBL is the most effective instructional approach for young learners! Unlike traditional methods, LIFE classrooms empower children to become problem solvers and outside the box thinkers, who discover fundamental lessons about themselves, others, and the world around them.
Your child will take an active role in their learning by creating an authentic project based on a question or an interest they wonder about. With the help of their teachers to facilitate research, they will develop key knowledge and skills leading them to find the answers. During this process, they will become more independent, collaborative, and reflective.
At the end of the Unit Study, the children will present their project to an audience during a special community event called, "Exhibition of Learning". At the presentation, parents, families, friends, and community members will all gather to celebrate their learning!
Customized Curriculum
At LIFE, there is no one-size-fits-all education. We assess each child at the beginning of their LIFE journey, then design an individualized curriculum and learning plan to help them reach their ultimate potential. As a parent, you are essential to the goal-setting process. Once established, the entire LIFE EduCare Team works together as a dedicated labor of love to ensure the best outcomes for your child, including ongoing modifications as they grow and develop.
Character Development, Social Emotional Growth, and Leadership
In addition to cognitive development and traditional "school readiness", we also focus on critical life skills that all humans need to thrive in our modern world. Character development, social emotional strength, and leadership skills are just as important to a child's success as reading, writing, and math. These areas are a core component of our curriculum, and we integrate them into the daily life of our students, tailoring to fit their age and developmental levels.
Food & Nutrition Program
It is our belief that not only must we nurture the minds of our children, but also foster a lifelong commitment to true wellness using tasty and nourishing ingredients that create strong, healthy bodies.
At LIFE, we spare no expense in providing the absolute best care for your child, including the highest levels of nourishment for the body, mind, and soul. We base our food program on organic whole foods whenever possible. Tuition includes plant-based snacks and meals, prepared fresh daily on-site by our in-house team. This includes foods that are both age and developmentally appropriate for infants and toddlers who are transitioning to solid foods for the first time, and preschoolers who may have delicate taste buds. Our goal is happy, thriving children who are excited to explore the world of nutritious, delicious foods!
Cleanliness
A sparkling clean, sanitized environment is one of our baseline commitments at LIFE. Kids are kids, and "messes" are a part of daily life in a child's world. In fact, messes are not only expected, but another opportunity for natural learning when true educational fun is taking place in an active children's environment.
Happy, wholesome clean-up time is an integral part of every activity at LIFE ELC. At the same time, germs do tend to spread quickly amongst children, even in the cleanest situations, and we work extremely hard to keep our environment safe and healthy, no matter what the season.
Our LIFE ELC staff is highly trained in cleaning and sanitation protocols that take place throughout each day and after operational hours. We use only safe, natural cleaning products in the classroom to ensure that our children are not exposed to toxic chemicals. In the event that bleach needs to be used, we administer it after operational hours and use a protocol that purifies the room, materials, and air before children return to the class.
Family Freedoms
LIFE honors and upholds the United States Constitution and the democratic system of which this country is so justly proud. As with religion and other personal beliefs, we leave medical decisions in the hands of each individual family. We do not require or prohibit families from taking or using vaccines. Due to privacy law, we do not share the medical status of any family. We respect each family's right to do their own due diligence and choose what is best for their bodies and their children.
Our Mission
Our mission is to revolutionize education by equipping awesome young humans to become happy, compassionate and solutions-driven leaders, who are empowered to uplift modern society.
We do this by combining best practices in child-centered academics, holistic wellness, environmental responsibility, and cutting-edge technology with good old-fashioned FUN.
Our educational philosophy includes 3 foundational pillars:
Character development
Life skills
World-class academics
A LIFE education nurtures the whole child—physically, emotionally, mentally, socially, and spiritually.
Our Vision
A LIFE education is fully comprehensive, from cradle to college. It's been said that it takes a village to raise a child, and we know it will take an entire army to radically revolutionize global education for our next generation.
We believe that every child in the world should have access to the type of education that LIFE will provide.
Our Core Values
1. In God We Trust
Regardless of race, religion, or creed, we instill within our children a love, respect, and awe of our Creator. Only through awareness of and gratitude to our Creator, can we have a healthy sense of self and the world around us. To read more about the LIFE Faith Philosophy, click here.
At LIFE, we support the belief all mankind is "created equal, that they are endowed by their Creator with certain unalienable Rights, that among these are Life, Liberty and the pursuit of Happiness". We therefore honor each family's individual right to their own medical religious, and political preferences, and we do not teach these as part of school doctrine or curriculum.
2. Life Skills are Crucial
We believe that every child is good and will do good if they can.
We seek to model a courteous and gentle approach.
Life-skills like critical thinking, problem solving, communication, leadership, emotional-management, time-management, and goal setting are equally important as textbook data.
3. Holistic Happiness
We nurture the whole child – their physical, emotional, mental, social, and spiritual well-being.
We teach our students self-control and healthy boundaries; guiding and developing students to radiate respect for themselves, others, and the property of others. We focus on building character traits, including gratitude and modesty. Consequences for poor choices and behavior are learning experiences for the future, not punishment.
Art, music, sports, gardening, and teamwork are essential parts of the curriculum and make learning fun.
LIFE proudly promotes true health for a lifetime! Students learn how happiness, nutrition, exercise, and being proactive with their health are the essential keys to longevity.
4. World-Class Academics through Customized Education
Students often learn faster and perform better in smaller classrooms. At LIFE, we help our students strive for excellence by utilizing a curriculum designed specifically to help each child embrace their ultimate potential.
Frequent evaluations help us monitor and understand the individual learning curve of each student, to encourage advancement in their success without excessive tests.
Outstanding teachers & support staff make our model possible. We insist on excellent pay, a supportive environment, and fulfilling roles for our LIFE Team.
Parental partnership is also key to student success. LIFE encourages parents to share their passions, contribute to school activities, and model a life-long love of learning.
5. Goodness and Kindness
Kindness and concern for the welfare of others is the foundation of servant leadership.
At LIFE, we value honesty and integrity. We believe in doing the right thing because it's the right thing to do.
Frequent service projects and field trips allow LIFE students the opportunity to develop compassion for all living things and give back to the community by volunteering at elderly homes, food banks, animal shelters, and helping children with disabilities.
We work hard to protect the environment and sustain the world's resources for future generations.