Curriculum & Programming
Our proprietary curriculum is an integration of life skills, social-emotional growth, and of course, stimulating brain development, all within a loving, nurturing environment that promotes holistic education and a love of learning as the critical building blocks for lifelong academic excellence.
We're a holistic school. That means we teach the whole child.
Holistic means "whole." Our focus is always the whole child―their physical, emotional, mental, social, and spiritual well-being. If one of these ingredients is missing, it impairs a child's ability to learn well. When we design our curriculum, we look at these main areas of their growth and development.
A child's success consists of so much more than academic achievement alone. Yet, traditional education often rewards study and memorization skills RATHER than nurturing an environment of curiosity, creativity, and emotional wellness.
We build every lesson to help a child realize the importance of their actions, and how they impact their communities as a whole. Subjects are integrated (rather than isolated) so that children can make key connections and learn about the world around them. This encourages necessary problem solving skills that will help them apply their lessons in real life situations.
Think back to your own education. Most likely, you learned Literacy, Numeracy, Science, Art, and Health all at separate times of the day with different teachers. Unlike mainstream schools, LIFE is about the journey of learning.
In our holistic-minded curriculum, teaching children to care for their bodies is just as important (if not more so) as teaching them math or science. Learning to eat well and get enough sleep is a MUST for growing minds. We also provide SEL (Social Emotional Learning) integration. This gives our growing leaders the tools for their own mental health, teaching them how to address their emotions in constructive ways.
This method of teaching also provides opportunities to excel according to their strengths, rather than being held back by age-specific standards. Benefits include:
Better problem solving skills

Improved academic achievement

Increased psychological well-being

Awareness for local and global needs

Less bullying due to a more collaborative learning environment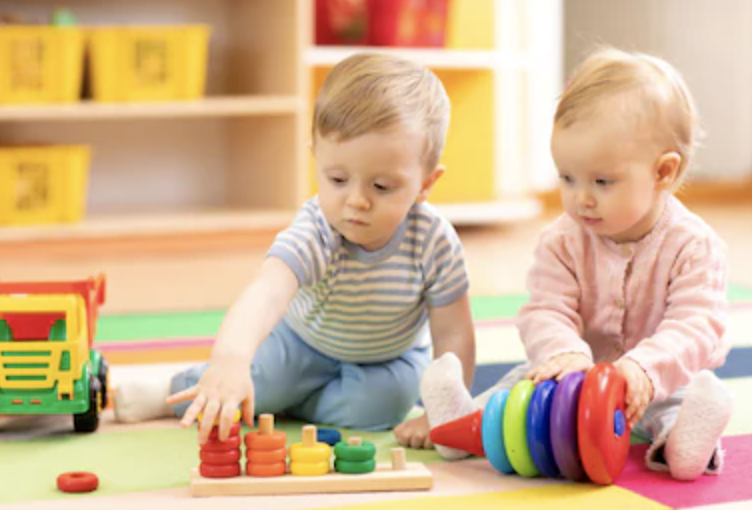 Infants (Ages 6 weeks-12 months)
Our Infant Program truly feels like home away from home. A comforting environment, nurturing caregivers, and stimulating activities await your precious little one each day. We take daily nature walks in our strollers, learn new songs in circle time, and explore the wonders of the world around us. Our infants even do their own art projects with edible "paints" like smashed fruits to ensure they're not ingesting harmful chemicals as they learn. And to help cultivate strong communication skills and verbal development, we teach baby sign language as part of our curriculum.
Is it learning time or play time? Why not both?
Our cozy infant rooms are designed for spacious abundance, soothing energy, lots of TLC, and, of course, focused play that stimulates brain development and healthy growth.
Our goal is to be a home away from home for your baby, where you (and they) can feel safe, comforted, cared for, and carefree.
We work with you to ensure all of their developmental and emotional needs are met, establishing a consistent routines and activities, so that they can reach each age-appropriate milestone and make essential socio-emotional connections with caregivers and other sweet babies around them.
We also offer continuity of care. This means our students don't just move on to new teachers when the year is over. Instead, they are provided with quality care over time with teachers who remain with them as they grow up.
This gives our students the ability to develop close, consistent, and lasting relationships critical for their emotional development and maturity.
Here's some of the awesomeness you can expect when your baby joins our infant classroom:
A team of caring, professionally trained teachers here to partner with you to ensure your baby's developmental needs are met

Lots of sensory play with all natural, age appropriate materials

"Creativities" incorporating a

rt, music, language, and fine/gross motor activities

Small class sizes in a warm, cozy environment

Love, hugs, snuggles and giggles

Tummy time, outdoor play, songs and games

Nutrient-dense, organic, homemade and plant based baby food, much of which is grown in our own school garden
We've built our program on a solid foundation of attachment theory, research and professional practice in the field of child development. Our teachers are highly skilled and caring professionals, who understand the emotional needs of young children and respect them as the amazing individuals they are.
Toddlers (Ages 12-36 months)
As your baby continues to develop, our Toddler Program supports every step of their growth. At LIFE, we believe the world is our classroom, and we aim to foster curious exploration from the earliest ages. Toddlers learn best through purposeful play, and our environment is designed to facilitate the cultivation of their absorbent minds through a strategically designed day full of joyful, playful education.
Our professionally trained teachers maintain healthy routines for each child and focus on strong social-emotional bonds. We also focus on preschool readiness, with activities like listening and following instructions, participating in group projects, and introduction to literacy and numeracy foundations. Age-appropriate life skills are also included in our daily curriculum, such as navigating family-style mealtimes, handling big emotions, sharing with friends, and participating in clean-up time.
Toddlers are blessed with a natural wonder for the world, which we seek to cultivate here in our toddler classroom by designing a curriculum that is joyful and fun, creating healthy routines, and encouraging strong social emotional bonds.
We want our toddlers to grow up with a desire to learn, explore and put their ideas into action. To do this, we've designed our toddler program to encourage purposeful play and preschool readiness. This includes listening skills, following instructions, collaboration in group projects, and introducing the foundations for reading and math.
Our students also learn to meet age appropriate responsibilities and milestones such as navigating family style meal times, handling big emotions, potty training, and participating in clean-up time.
We also feature a beautiful outdoor classroom for our young learners to explore a world of possibility and wonder.
Learning in our outdoor classroom is one of the biggest highlights at the LIFE School. Getting outside and into nature is so important for our young children. From shoveling and digging, to hunting and exploring, little imaginations come to life as soon as they step outside!
Our outdoor classroom also offers an opportunity to teach our students how to care for the world around them from a very young age. Toddlers get hands-on while learning about composting, recycling, and growing their own food in our organic garden.
This is just one way in which we equip children to thrive…in real life. And to do so, we must start young.
That means incorporating art, music, plant based meals, strong social-emotional foundations, and―of course―stunning academics through the lens of a project based learning curriculum.
Our deepest wish is that after they leave, they'll still draw upon the lessons they've learned here to pay it forward and achieve real, wholesome wellness in every area of their lives.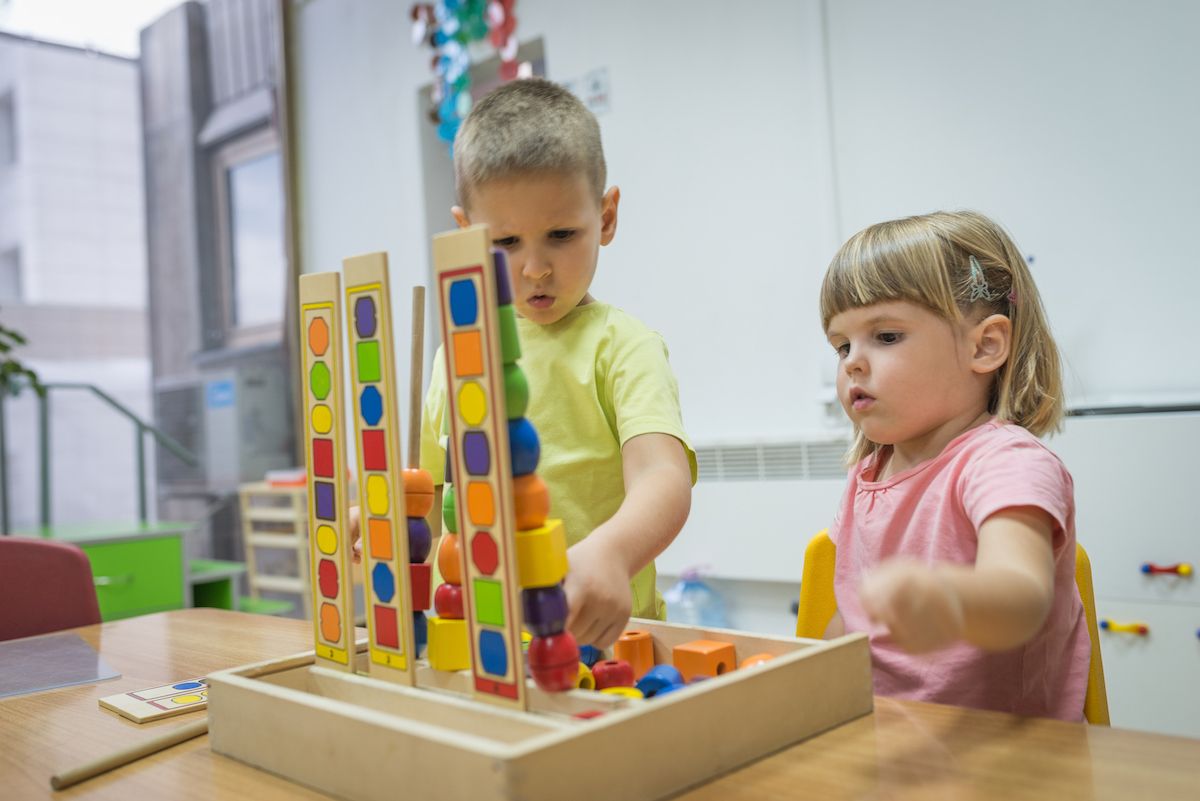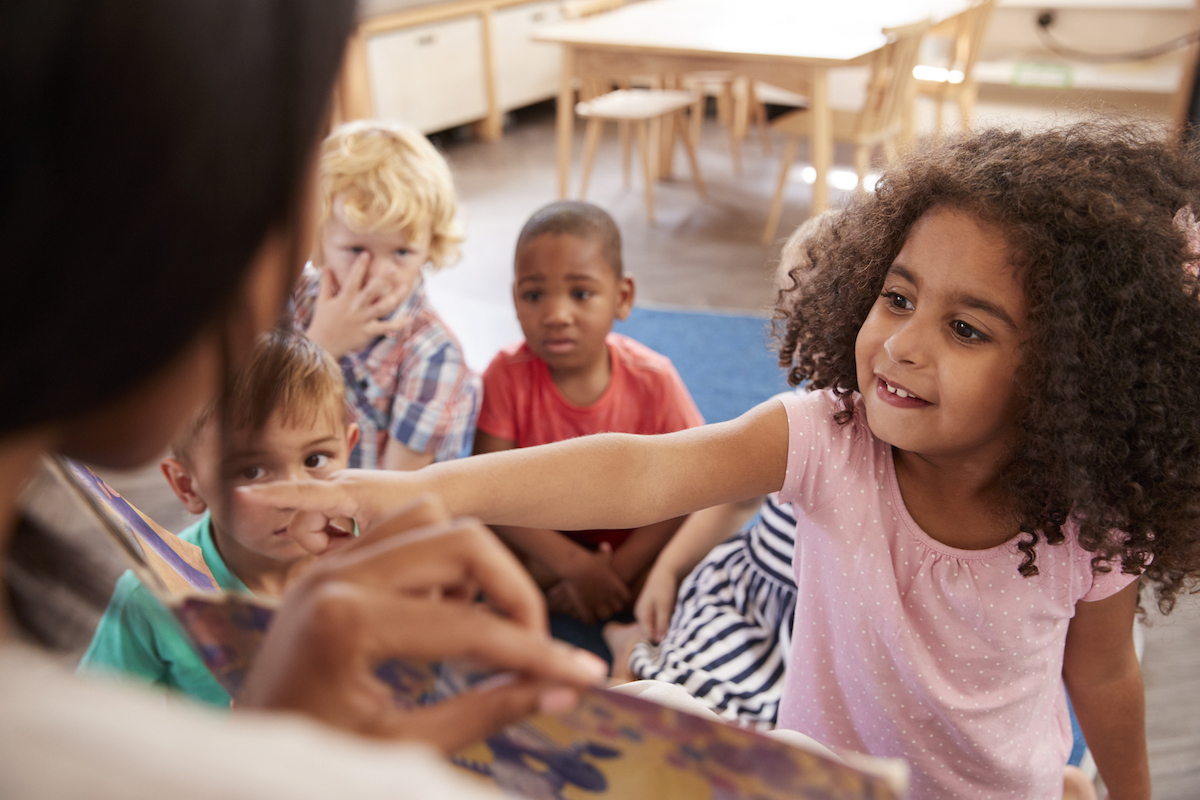 Preschool (Ages 3-4 years)
LIFE preschoolers benefit from a multi-age classroom and endless opportunities to learn leadership skills and character development in addition to a strong academic foundation that prepares them for kindergarten and beyond. Our project-based curriculum integrates literacy, numeracy, social-emotional development, art, music, gardening, character development and leadership skills to nurture and cultivate the whole child. This also allows our preschoolers to internalize skills through real-world experiences rather than theory that doesn't stick.
We incorporate multiple intelligences and sensory learning into each day, spending lots of time outside for fresh air and grounding in nature. Through working in the garden, daily exercise, mindfulness, and plant-based, whole foods nutrition, we make sure that we're building strength of body, mind, and soul.
Our preschoolers also begin an in-depth leadership journey, designed to instill the values and character traits of servant leadership into their psyche from a tender age. "The Leader in Me" is a curriculum originally developed by Steven Covey and provides the foundation of our leadership program.
The LIFE ELC curriculum is an integration of academics, life skills, social-emotional development, and a strong, happy wholesome foundation. We feature a loving, nurturing environment that promotes holistic education and a love of learning as the critical building blocks for lifelong academic excellence.
Strong Emotional Connections
Our Primary Caregivers are hard at work supporting our Preschoolers in developing strong social emotional connections as the foundation of their lifelong mental and emotional wellbeing. Healthy communication skills, conflict management, and creative self-expression are all priorities for our budding learners.
Academics
Our project-based learning system is designed to create the highest standards in literacy and numeracy outcomes for kindergarten readiness.
Mathematics
Looking at the calendar each day is a wonderful way to introduce math concepts to our youngest students by learning to count and recognize numbers from 0-31. Colors, shapes, months, seasons, and daily vocabulary are introduced during this time and used throughout the day.
Language and Literacy
Preschoolers will be introduced to daily journal entries. Special projects will be done that correlate to the letter of the week introducing new words and developing hands-on skills for fine motor development.
Art
LIFE offers a Fine Arts program that introduces children at the age of 3 to artists through the 21st Century. The children will learn about multiple artists throughout the year and create artwork that is inspired by those artists. Covers areas of fine and gross motor skills, mathematics, emotional skills, language, art, and science.
Organic Garden
LIFE ELC students will take care of their own organic garden. This will introduce them to gardening and the science behind it. Students will learn the importance of composting, sustainability, how to plant, the cycle of growth for plants, and how to build, maintain and care for a garden. Covers areas of fine and gross motor skills, mathematics, language, and science.
Plant-Based Meals
In addition to our academic foundation and social-emotional development, LIFE ELC offers high quality, plant-based snacks and lunches, prepared fresh daily on site by our in-house chef. It is our belief that not only must we take care of our minds, but also take care of our bodies using delicious and healthy ingredients that keep our whole body healthy.
Children in our preschool program enjoy family-style meals where they are encouraged and celebrated in the development of an expanding palette. We pride ourselves in kid-friendly foods that nourish their bodies while introducing new foods to their routine in fun, creative ways. Our goal is smiling kiddos, full tummies, and happy hearts!
We also involve the children in the preparation of their daily meals and snacks, which peaks their curiosity and leads them to try new fruits, vegetables, and ingredients as they naturally explore their environment.
Exploration
At LIFE, we believe that the world is our classroom. Starting at the preschool age, multiple enrichment activities are planned throughout the year designed to enhance the themes and curriculum, allowing our learners to begin exploring the world around them, while furthering their early childhood development.